Stay up to date with all the latest HAVS news and how HAVSPRO are working with industry experts to #MakeHAVShistory.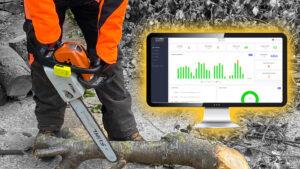 At HAVSPRO our goal is to make hand arm vibration and its associated health conditions a thing of the past. But how? The HSE regulations
Read More »
Don't just take our word for it when it comes to HAVSPRO and how it is helping organisations across the UK manage the risk of vibration exposure – read our customer case studies and hear what benefits they have found in the system.
If you'd like to know more about HAVS news and discover how HAVSPRO works, download our brochure.
HAVSPRO monitors vibration levels accurately and triggers alerts to protect your staff and organisation against the risks of HAVS and WBV (whole body vibration).
HAVSPRO then collates all this data and creates customisable reports to help you prevent overexposure.
Find out everything you need to know in our brochure – simply complete the form!
The HAVSPRO system is a complete vibration management system giving you the ability to confidently reduce the risk of vibration exposure – protect your people and your business